Feeling peachy? This high neck blouse with pleated ruffles screams elegance. Don't you think?
We're fans of this checks blouse, especially with the deep V neck! Imagine this in comfortable cotton material and you're sorted for a summer wedding.
How cool is this design at the back? We're diggin the button detailing so much! This is again pretty ideal for a summer wedding in India!
How divine is this? Go for a heavy blouse like this one if you're planning to wear a ghagra or saree of a lighter shade like cream or beige. Heavy blouses like this one tend to take away all the attention so make sure that you're not clashing the elements of your outfit!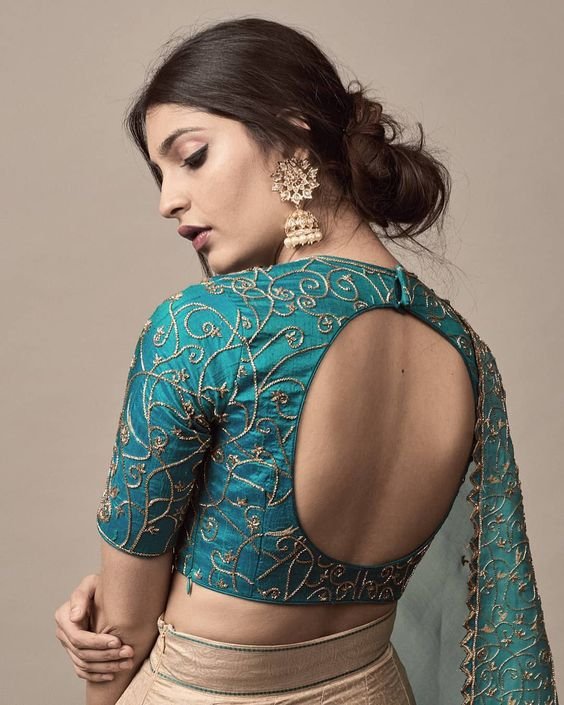 This is for all those quintessential & conservative girls who don't prefer showing a lot of skin. The side button detailing on this one looks very classy and can be ideal for weddings in cities like Mumbai and Kolkata where it gets extremely humid. Breathable materials like linen or cotton will keep you comfortable at all times!
Our favorite Sobhita looks excellent in this shade of aqua blue and since poofy sleeves are all the rage this season, we cant help but marvel at the european design ourselves. It gives an edge to any simple saree and you just need one element to go with this. What is it, you ask? Confidence!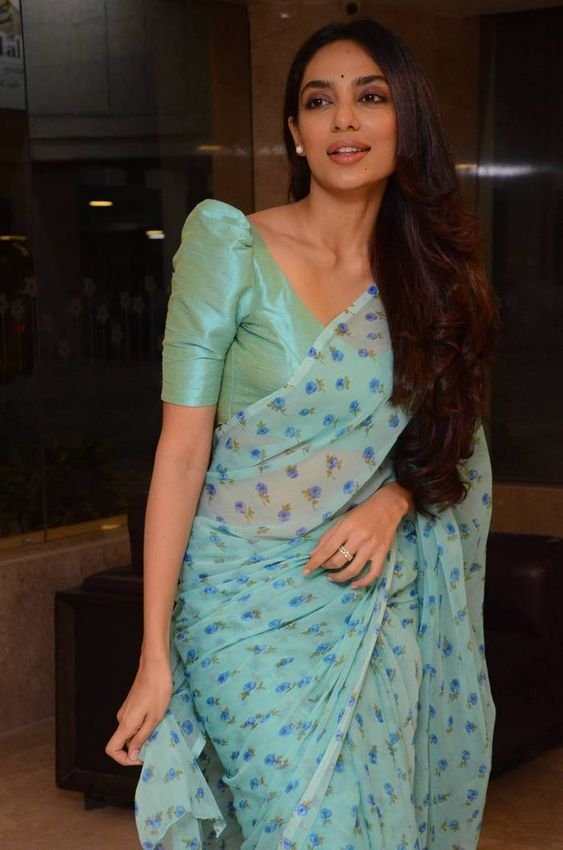 The only kinda drama we approve of. The ruffles on the sleeves give it such a quirky yet girly look. You can opt for something like this if you're wearing a simple saree!
Opt for something of this sort if you're just starting out with experimenting! soft colors like this can make you look classy and stand out!
Something like this if you're not feeling very brave. There's something for everyone.
Calling out all our girly girls who're looking for inspiration! Minimal detailing with a bow! Super romantic and elegant! This one's a head-turner for sure.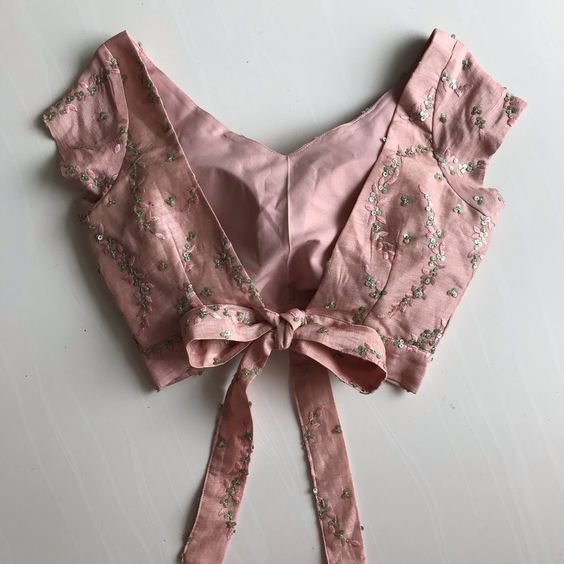 Lots of drama on the latkan is what we're looking for! Ask your tailor or designer to go ham with the latkan on your blouse so that it twirls when you do! Ideal for a cocktail party right?
If you're not big on showing skin then we have something for you too! This Kerala Saree blouse design is the best if you're planning to attend a traditional wedding and want to wear a Kasavu saree!